Energy Sessions for Children
One of my favorite things to do at the clinic is treatment of children.
It is truly a magical experience.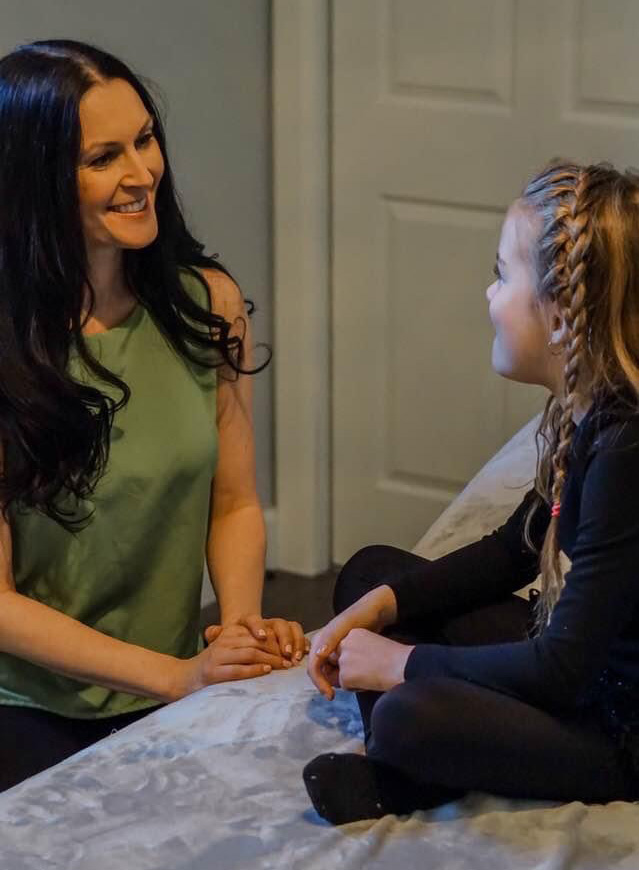 Energy sessions for children are great for treating a variety of issues such as anxiety, sleep disturbances, trauma, separation anxiety and other physical and emotional issues.
The sessions are tailored for each individual child's needs and physical issues. The appointment is approx 30 mins and always done in the presence of a parent and guardian. The sessions are made to be interactive and fun for all children. Sessions can help with specific emotional and physical issues but cannot replace consulting your doctor.
Can be effective for : Anxiety, phobias & fears, separation anxiety, ADHD & ADD, concentration and focus, sadness, anger, trauma, grief, digestive issues, sleep disturbances.
Benefits : Enhances relaxation and sleep, improves concentration, better coping skills, state of peace and calm, inner peace, joy.
What to expect for your child's session.
The appointment is approx 30 mins and will always be done in the presence of the parent or guardian. I will start by placing my hands on the child's body at specific areas as he or she lays comfortably on the massage table.
The sessions are made to be fun and interactive. The child may bring her favorite book or may simply choose to close their eyes and relax. For the animal lovers, I have a dog that loves to assist me during the appointment and a fairy corner that changes with the seasons to add a little magic. You may explain to the child the reason for the visit is to help them release things inside their body that make them feel sad, afraid or anxious. It's like putting those emotions in a magic invisible garbage bag.
My goal is to create a fun and positive experience where the child will feel safe and enjoy the visits.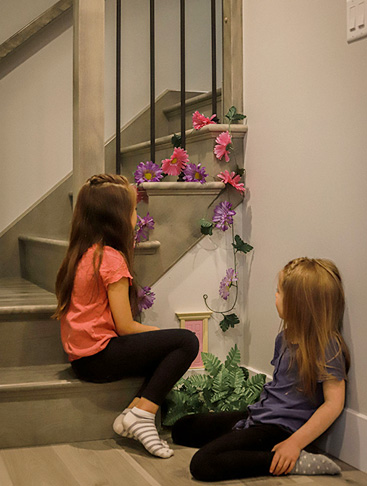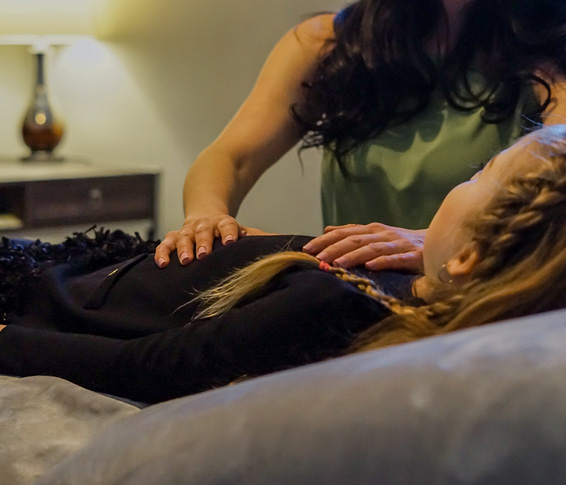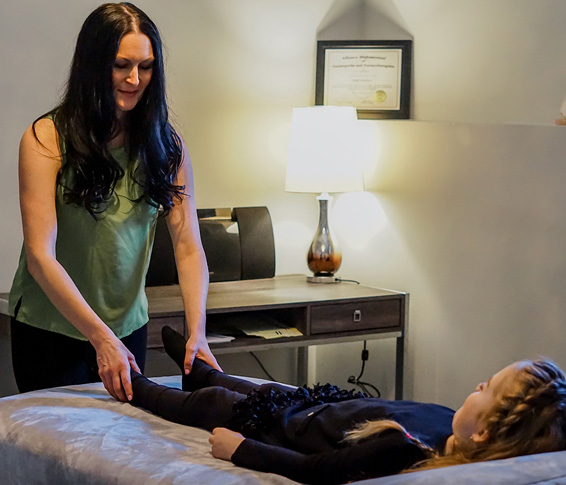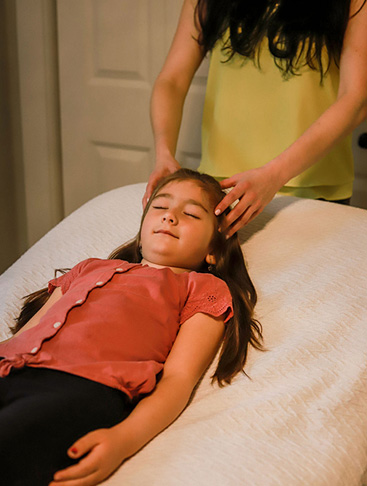 "When I arrived to my 1st appointment I could see that she was very professional and knowledgeable, she spoke with a soft voice and with words that was easy to understand. She has helped me go thru some tough times and I would trust her with my life. She has also helped and encouraged me to pursue energy healing work and am very appreciative of this guidance.If you are looking for a very gifted healer who is down to earth and who will never judge you, I highly recommend Nadine Dupuis."
- Louise.G Bouctouche
"Nadine Dupuis delivers amazing session that brings in a deep peaceful relaxation state, letting your mind go. These sessions really helped me with my personal growth, my self-confidence, and showed me a new way of seeing life. With all her knowledge and experiences, she always delivers outstanding sessions and is always there to help you and guide you on your journey."
- Sebastien.L Moncton
"Nadine's treatments are absolutely profound and powerful! Every session provides the answers and healing that I need. She's extremely connected and tuned in to client's needs carefully without getting in the way. I always leave with the clarity to move forward in life as she addresses my questions without me needing to ask them."
- A.G, Moncton
"La Trame avec Nadine Dupuis est l'endroit où que je vais me confier, me libérer de toute choses négatives, travailler sur mes défis personnels, gérer les choses d'une meilleure façon, voir la vie plus simple et positive, réaliser des choses importantes et mettre mon énergie sur ce qui compte."
- Charleen.L Dieppe