Lotus Light Therapy Certification
Have you been wanting to open & channel your abilities as a healer or looking to learn a new innovative healing modality? If so, then the Lotus Light Therapy Certification is for you! Find more information below on the therapy, the objectives & benefits of this new technique and how to become a Certified Lotus Light Therapy Practitioner.
About Lotus Light Therapy
Lotus Light Therapy is a new and innovative hands-on technique that works with the energetic matrix, energy of the Chakras, the 5 universal elements and Lotus wisdom. The objective of this technique is to rebalance the flow of energy within the body with the feeling of deep peace and calm. Lotus Light Therapy sessions help bring many physical, emotional and spiritual benefits.
The benefits of Lotus Light Therapy
Lotus Light Therapy is known to be effective for anxiety, depression, constipation, physical pain, muscular problems, respiratory problems, digestive problems, sleeping disorders, ADD & ADHD, reproductive system, eczema & psoriasis, fibromyalgia, stress, PTSD, trauma, migraines, IBS, cancer & more.
The physical benefits include enhanced energy and vitality, pain reduction, stress management, relaxation, improved sleep & much more. As for the emotional benefits, this technique helps release old patterns and emotional blocks, enhances mental clarity, encourages emotional release, help heal trauma, reduces stress & anxiety and encourages joyful living and self-awareness.
Spiritually, Lotus Light Therapy raises the vibrational frequency of the body, provides a deep sense of peace and calm, enhances personal insight and creativity, inspires spiritual awakenings and alignment & much more.
The Certification
Become a Certified Lotus Light Therapy Practitioner! Learn how to help bring synchronicity, energized focus and flow in life by integrating the pain of the past into the power of the present to bring the joy of the future. The Lotus Light Therapy Certification is divided into 3 levels and is designed for people who are new to working with their healing abilities as well as people who want to take their healing practice to the next level. No prior energy therapy experience is needed. All 3 levels & the final exam must be completed in order to obtain the certification. Here is a brief description of the topics we will review and discuss in each workshop. For more information, feel free send us any questions using the contact form below.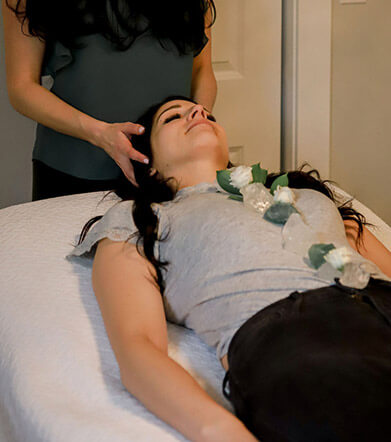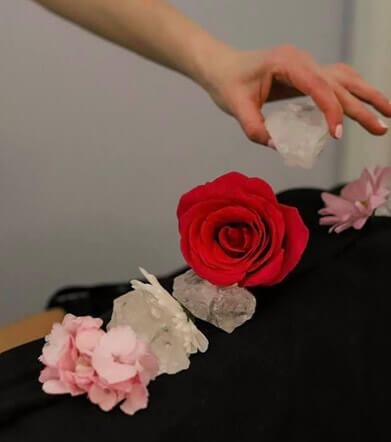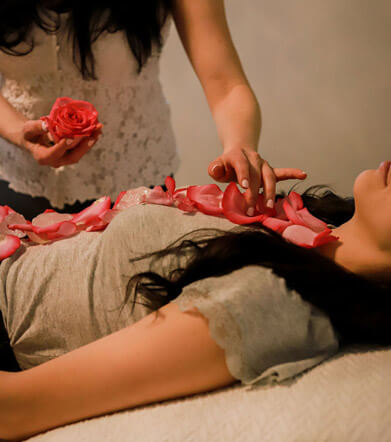 Level 1
The very first workshop will start with the introduction to the Lotus Light Therapy. We will then move in deeper by studying the different techniques and benefits of working with crystals. We will also learn the Lotus hand activation, the Lotus Light technique, sacred rituals, the steps to prepare a healing space and how to work with the 5 elements. This level will also include experiential leaning.
Level 2
In the second workshop, we will discuss working with the Chakra system and review advanced Lotus Light Therapy techniques. We will also discuss aroma, crystals, plant wisdom, extractions & intrusions and sacred rituals. Experiential learning will also take place in this workshop.
Level 3
In the final and third level, we will be working with your spirit guides. We will examine egg clearing, shamanic practices, review the code of ethics and learn how to build your healing practice. Advanced Lotus Light Therapy techniques will be reviewed and the third workshop will end with the final exam & certification.
Lotus Light Therapy sessions will help bring about a calmer and more peaceful state of being and the objective to this technique is to rebalance the flow of energy within the body.
Happiness blooms from within
ABOUT NADINE
Lotus Light Therapy Teacher & Practitioner
Nadine Dupuis was born and raised in Moncton, New Brunswick and is the mother of two beautiful teenage girls. Since she was a child, Nadine has always been empathic and has had a passion for helping others. Nadine has been on her spiritual journey and training since 1996 when she first discovered Reiki. In 2009, she opened the Lotus. In the last 20 years, Nadine has worked to expand her toolbox and offer the best sessions possible to her clientele. She has traveled extensively to places like Peru, France, Switzerland and the United States to train with skilled teachers, masters and shamans. Nadine has a passion for teaching and also offers an array of services in English and in French. She helps her clients on their journey to find inner peace and reconnect to their true authentic self by using her toolbox of knowledge, intuition, empathy, mediumship and skills of claircognizance.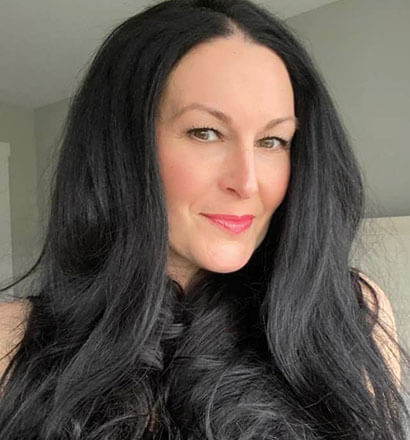 LOTUS LIGHT THERAPY PRACTIONERS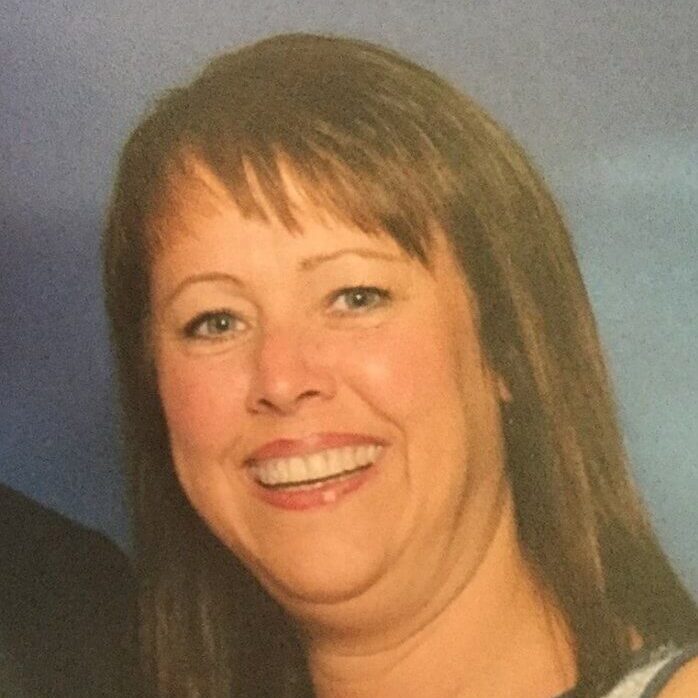 "I took this class and had no idea what gift I was about to receive. The techniques are done with such love and compassion that even you as a healer receive benefits. I am so proud to say that I am in the first group who have been honored by this gift taught by this amazing Healer."
– Louise Girouard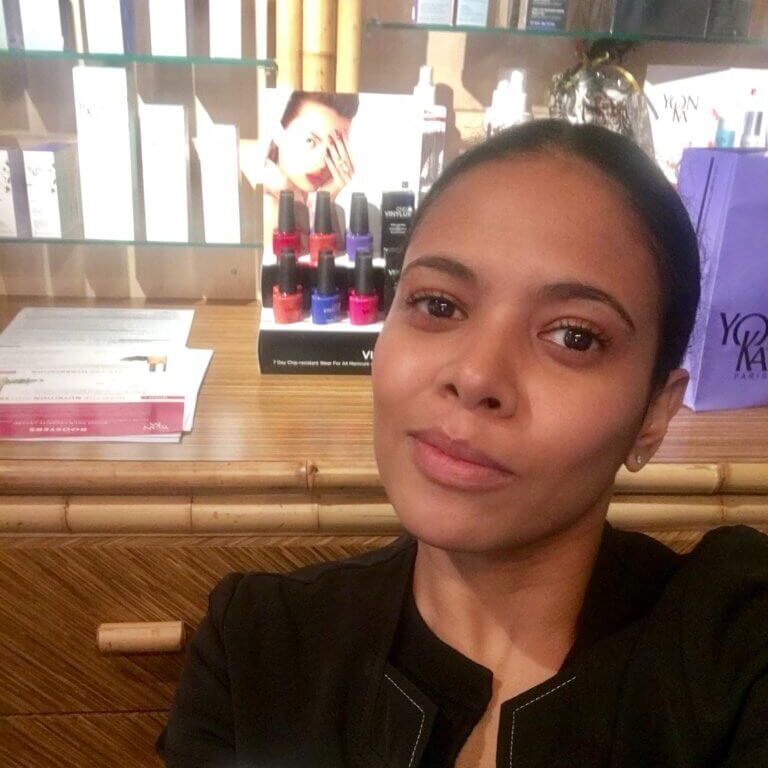 "Suivre la formation Lotus Light therapy cree par Nadine a ete une experience tres forte. Nadine partage ces conaissances et experiences tout en vous encourageant de vous ecouter et de vous faire confiance. Pour moi Lotus Light therapy est la pour vous aider a prendre conscience de ce qui vous empeche a avancer et vivre pleinement votre vie."
– Fabiola Bloquel location: Namaste Spa Moncton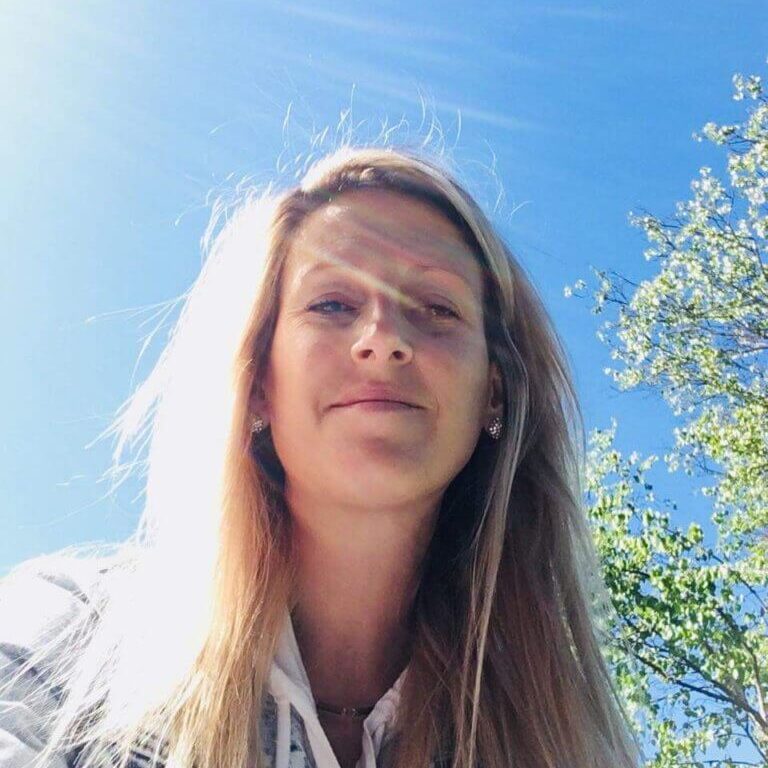 "Ces sessions sont conçues pour apporter l'équilibre, l'harmonie et la vitalité dans votre vie."
– Marie Mallais Caissie Location : Tracadie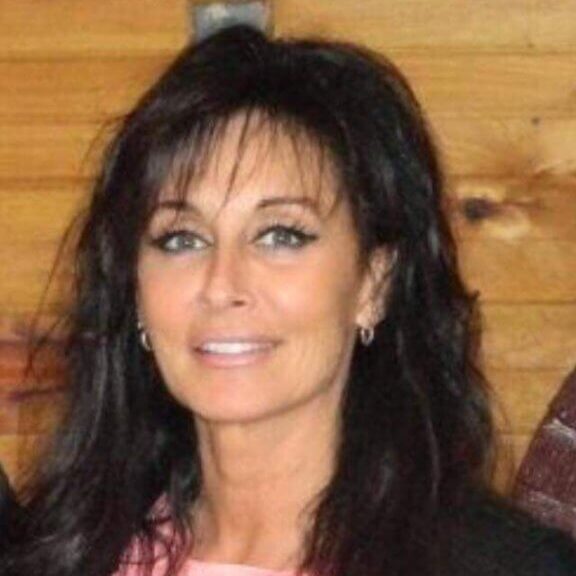 "Thank you Nadine for teaching such an amazing, enlightening course. Lotus Light Therapy has become an important part of my business that I offer to my clients. It is so moving and pure love of energy used to help others along their journey.
Bless you Nadine💕 for sharing your incredible years of wisdom!!"
– Angie Legere Location : Sheer Medical Laser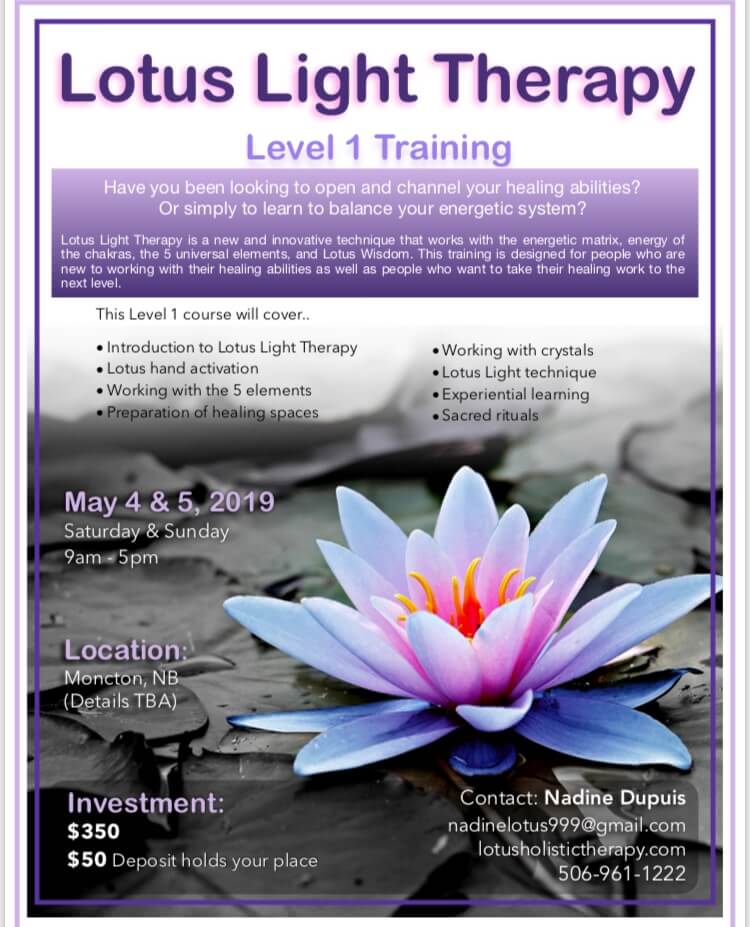 Contact Me
Interested in learning more about the certification or want to sign up for an upcoming workshop? Simply use the contact form below to get in touch – I will be happy to answer your questions & guide you through the next steps. Nadine is based out of Moncton, New Brunswick – She is also willing to travel to offer these workshops in your area.